Taberna Coloniales (San Pedro)
Plaza Cristo de Burgos 19, 41003 Sevilla | Customer service: 954 50 11 37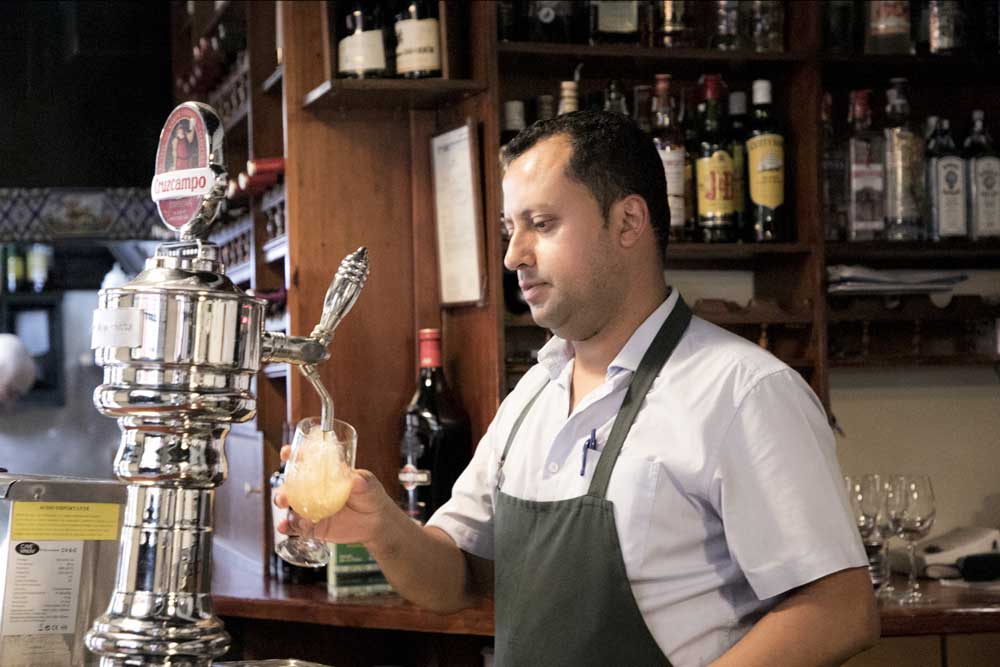 Since the early twentieth century and over the years this tavern went from a shop where you served and sold colonial products than it is today, one of the most typical corners of our Sevilla.
It was in 1994 when Eugenio García retrieves the image from your local family 1933 He began this journey with business indelible memory of old Seville, as were the Corales, Wonderland and the Alhambra.
The intention since is to continue the family tradition, giving the best service to all customers.