Taberna Coloniales (Cathedral)
C / Fernandez and González 38, 41001 Sevilla | Customer service: 954 22 93 81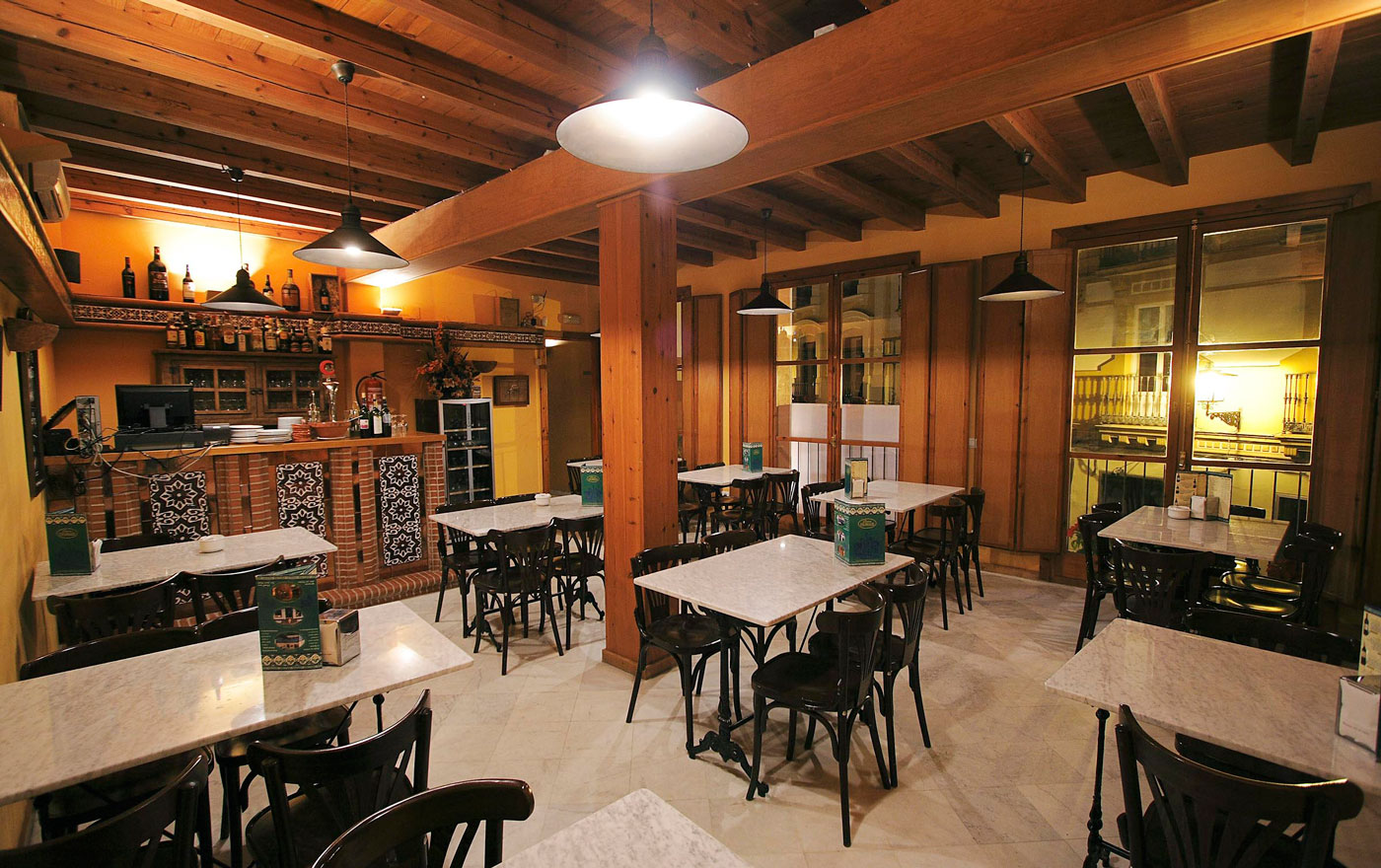 In the old "Taberna El Traga" is situated Taberna Coloniales, an establishment with several rooms and enjoy meeting friends, talk shows and reserved for business meals, with capacity up 38 diners.
We offer a traditional cuisine, with meat, bread boards and scrambled, as well as a varied wine list.
All our friends and customers are greeted with appreciation and sympathy. Not stop coming.